Hello! Thank you for considering The Tamima Team for your real estate needs.  With award-winning service and infinite patience, it's easy to see why we put the "OM" in Home.
Led by me, seasoned REALTOR® Tamima Friedman, our team represents residential buyers and sellers throughout Northern New Jersey and beyond.
I am a former journalist, a musician, and world traveller, and I understand the importance of providing the highest level of service to every one of my clients. 
These high standards drive our entire team. No matter how high the stakes are in your real estate journey, we'll have your back, and reassure and guide you every step of the way.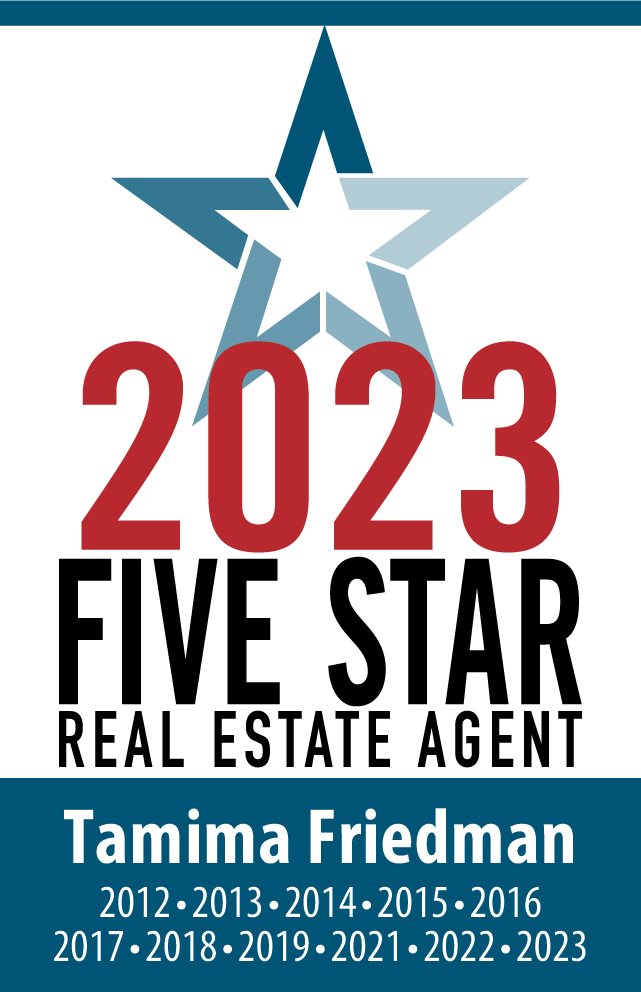 When I hire a professional to do something I don't know how to perfectly do myself, I look for the person who is one of the best at what they do. Additionally, I go to great lengths to make sure our communications will be clear and respectful. I interviewed 4 agents to sell my condo in Verona. From the very beginning, Tamima and her team proved why it made the most …
  -Emily Scott, Verona, Client
Tamima made the home-buying process a joy. The very first time I spoke to her on the phone, I was impressed with her local knowledge and love for the area. And I could tell she was passionate about finding the perfect house for families. Tamima's strategic advice on submitting a competitive bid, we were the top bidder on our dream home. She's the best of the best.
  -Carla Karp, Montclair , Client
Tamima is a knowledgable real estate agent. She is honest and trustworthy, and an expert in Essex County, NJ as well as what is happening around the country. Tamima is dedicated to her clients and makes you feel as if you are her only one. She pays great attention to detail and will do everything in her power to ensure you are happy with your real estate experience.
  -Kenitra Burton, sold Bloomfield, bought Montclair , Client
Tamima is the most wonderful realtor we've ever worked with! She is knowledgeable, patient, and truly passionate about helping people find their dream home! Never did I feel rushed or pressed into making an offer. She always provided her professional opinion in the best interest of her clients. After two years of house hunting, she remained just as honest, patient, …
  -Sophia Mui, Montclair , Client
Tamima has helped my family TWICE find perfect homes! First was a rental, second was a purchase -- 4 years later. There are a lot of adjectives that come to mind around Tamima; funny, kind, thoughtful, knowledgeable, inquisitive, intuitive, fair, professional. Tamima was really smart to ask us a lot of questions about properties we liked to ensure we were thinking …
  -Stephanie Fryling, Bloomfield, Client
Recent
Sales
Bloomfield, NJ
beds
baths