The other day, the "Hungry House Hunter" was about to become the "Hangry House Hunter," so famished were we.
Lucky for us we came across "Veggie Heaven" in Upper Montclair, a family-run eatery that describes itself as providing "an atmosphere of peace from Taiwan...(and food) inspired with Buddhist culture and customs."
Atmosphere aside (yes it was peaceful), the first thing to note about Veggie Heaven are their lunch specials - they are plentiful and cheap - ranging from $6.95 to $7.25, including rice, and a choice of spring roll or soup (hot and sour, vegetable or wonton).
We ordered Baby Shrimp in Chili Sauce ($7.25) with Hot & Sour Soup, and Chicken with Garlic Sauce with Wonton Soup $7.25) --and were not disappointed.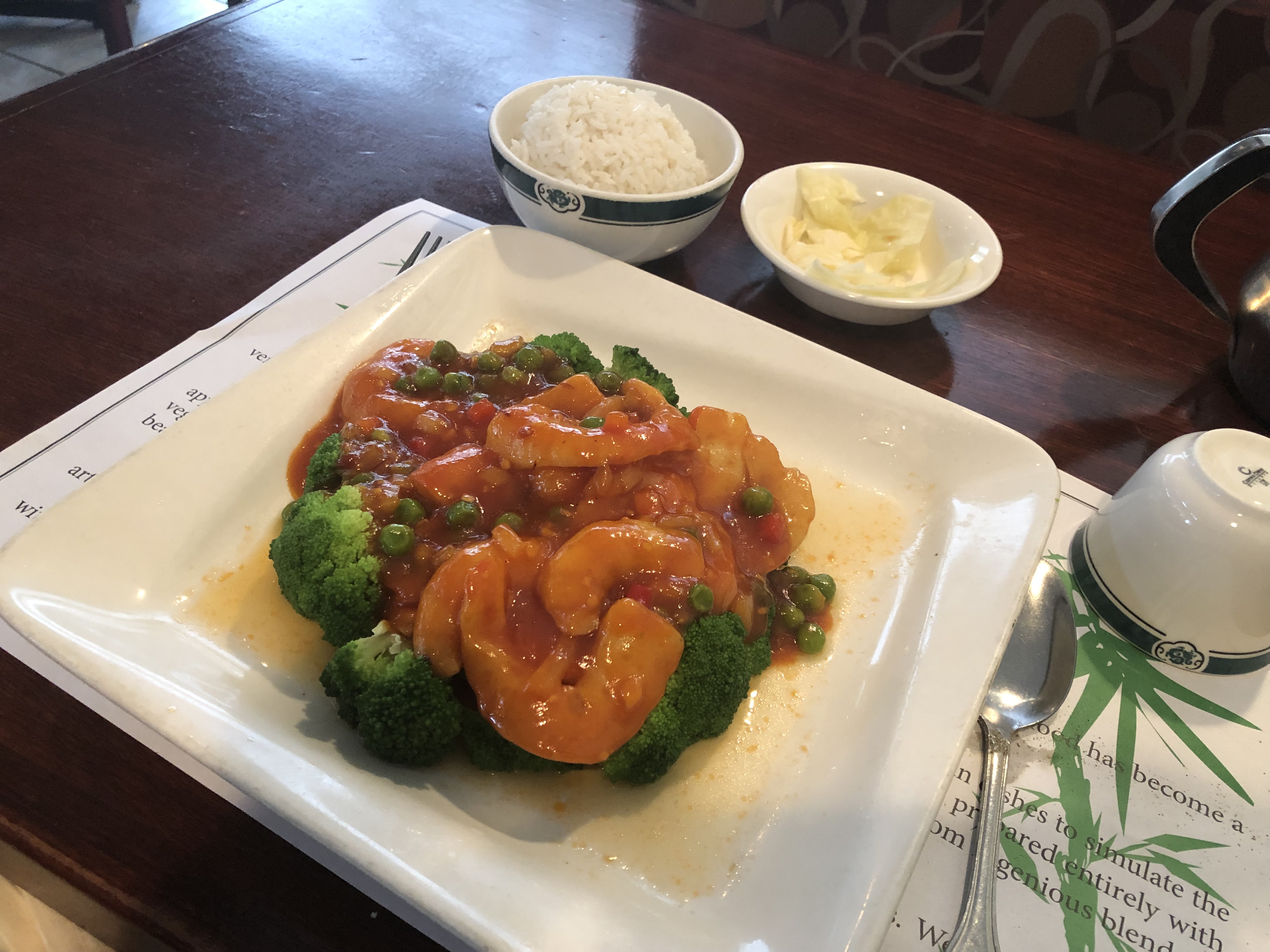 Our "Shrimp" was surprisingly realistic in texture and bathed in the savory but not too spicy chili sauce (with diced onions and green peas), we barely knew we were eating a soy product.  The accompanying Hot & Sour Soup had a lovely vinegary tang and a kick from white pepper. 
Likewise, our "Chicken" in garlic sauce had a convincing firmness, but it was the sauce - salty and garlicky with a slight piquance - that really carried the dish. The Wanton Soup? Meh... not our favorite.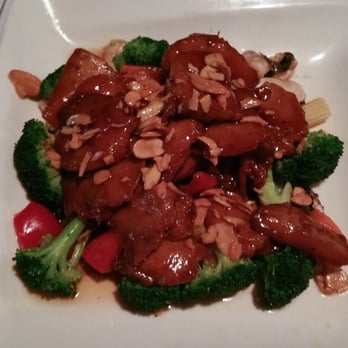 The service was fast and friendly, portions were generous and the menu is wide-ranging, from Chinese favorites like Eggplant in Garlic Sauce, General Tso's Chicken and Roast Pork Lo-Mein, to vegetarian sushi, fresh salads and "burgers" (think soy or kidney bean) with a side of yam fries. 
In retrospect, a more accurate name of this restaurant might be "Vegan Heaven" - they serve no animal products whatsoever.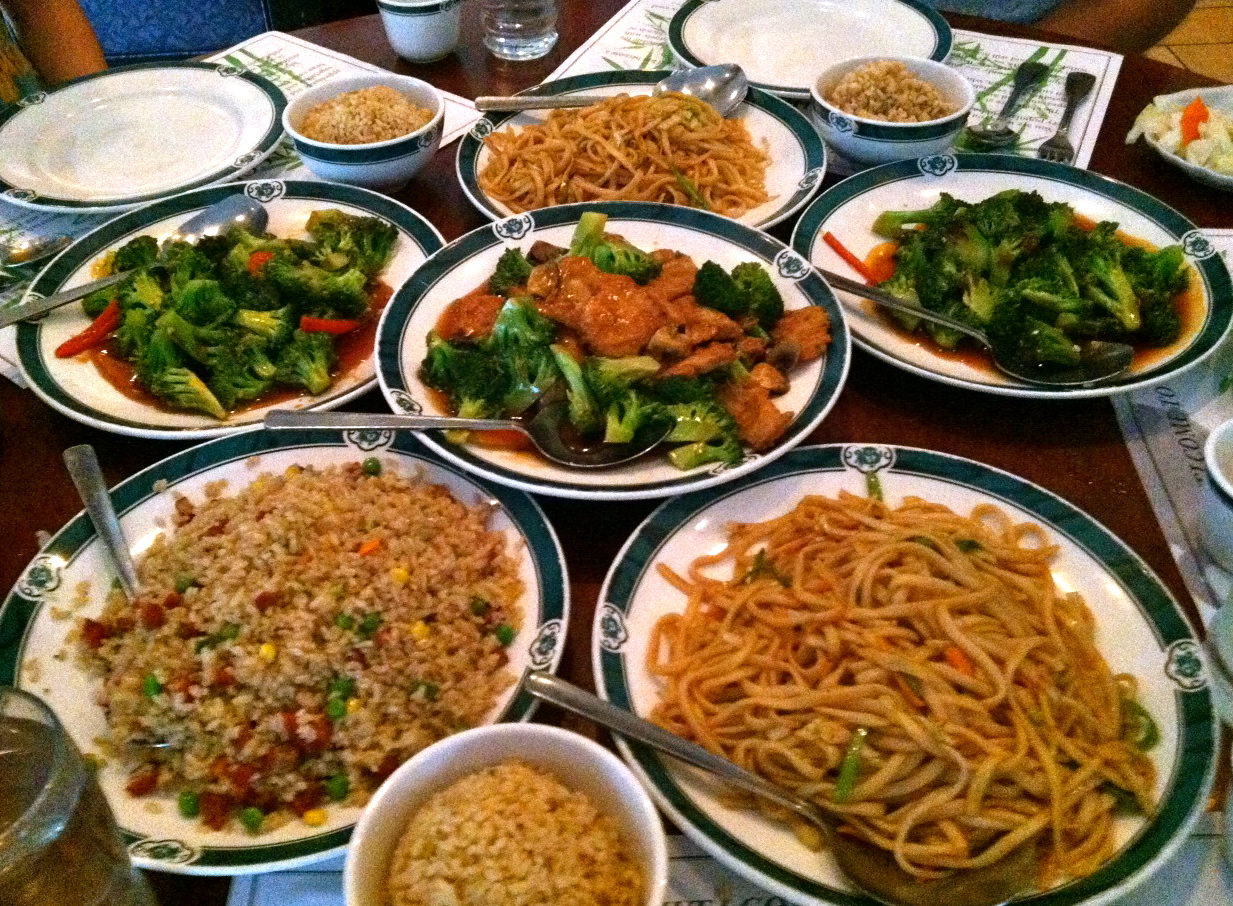 Sated and ready to hit the house-hunting road again, we left Veggie Heaven please that "No Animals Were Harmed" for the sake of our lunch. 
631 Valley Road,
Upper Montclair, NJ 07043
Telephone
1(973) 783-1088
1(973) 783-7088
Fax/Tel.
​1(973) 783-8038